Opening hours
Our touristic site is open to the visitors during the school holidays (all zones combined).
We advise you to visit our site before 4pm to fully enjoy it. The duration of a visit is about 2h30.
Daily guided visits (except in July and August)
• Activity "how to open oysters" : 11am, 11:30am, 3:30pm, 4pm, 5pm, 5:15pm
Limited to 14 people. Lasts 30 minutes.
• Animated visit in the marsh : 2:15pm, 3:45pm, 5:15pm
Limited to 25 people. Lasts 1 hour.
• Biking rides start : 12:30am, 3:15pm, 4:45am
You need a ticket entrance bought at the reception desk to attent to the French guided visit / activity. Please come 20 minutes before the beginning of the visit / activity.
⚠️ Program given for reference, some changes can be made in case of particular event.

The Cité de l'Huître is open from the 1st of April to the 4th of November, from 10:30 am to 7pm.

Everyday during school holidays all zones combined, july and august.
Everyday except on mondays and tuesdays during school time
Every week and every holiday in October.
The Cité de l'Huître is open for bank holidays !
Opening hours for school groups and extracurricular

From 15 persons The Cité de l'Huître offers you different services adapted to everyone.  

For groups, the Cité de l'Huître is open from the 1st of march to the 30th of november
From 10:30 am
Hours of visits can be adjusted according to your need
Prices
Adult : 9€
Children (6 to 16 years old) : 5€
– than 6 years old : free

Reduced prices : 7€ (student, unemployed person, disabled person) on presentation of proof
Family pass 2 adults + 2 children from 6 to 16 years old : 23€. Thanks to this Pass, you don't pay for your 2nd 2€ for each additional child.
Bike rental : included in the entrance ticket 
Little boat that links the Cayenne port ↔ La Tremblade (by foot or by bike) :  2€ → Learn more
Groups (of 15 persons minimum): → Learn more        
Payment method  : cash, credit card, check
Good deals
- Your entrance tickets are more than a simple memory ! The Cité de l'Huître has memberships with the Paléosite at Saint-Césaire (between the towns of Saintes and Cognac) and with the Gallo-Roman site of the Fâ at Barzan (next to Talmont-sur-Gironde). Use your entrance tickets in both of those touristic sites to benefit from reduced prices.
- Accomodation partnership : You are on vacation in Charente-Maritime and you stay at a campsite / a holiday village / an hotel ? Ask your accomodation's reception desk to find out if there is any partnerships with the Cité de l'Huître (on presentation of proof).
Ask your employee representative committee : there might be a partnership between your committee and the Cité de l'Huître that can offer you reduced prices or presales.
Good to know
- The indoor course is fully air-conditioned.
- All areas are wheelchair accessible. Certified Tourism and Handicap, motor deficient.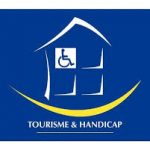 - Dogs are not accepted for health and safety reasons.
- The Cité de l'Huître is a public place placed under video surveillance and subject to collective rules.
- Objects, rooms and equipment may be photographed and filmed for the visitor's private use only. For commercial use contact us.
→ Any questions? Check out our frequently asked questions !